My head is hurting trying to keep up.
February 11, 2022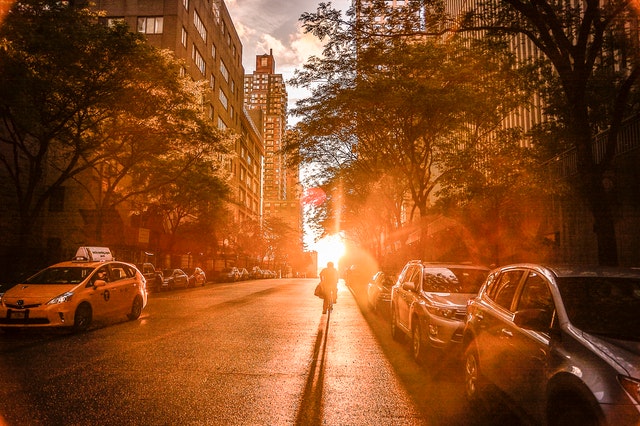 What a week!
Everywhere I look, I see opportunity. The world is literally exploding with potential.
I mean, everywhere.
Where do I start?
These NFTs sure are a thing.
NFTs (Non-fungible tokens) seem to be popping up like dandelions on my front lawn. One minute I'm trying to wrap my head around supporters of Julian Assange raising 53 million dollars to purchase an NFT which portrays a clock counting the time Assange has been in prison. The next minute I discover that Heavy Metal band Avenge Sevenfold are engaging with fans to distribute 10000 unique NFTs.
It doesn't stop there. In Florida, a home is selling as an NFT.
The world is changing before our eyes.
Meanwhile, back on earth
I've been reviewing all parts of my business and expanding my connections across a variety of platforms. My main vehicle for connection is my writing. I have two main domains, both of which are syndicated through a variety of other sites including Hive, Medium, LinkedIn and various social media channels. For some reason, my articles this week have opened up a lot of opportunities in areas that I wasn't really active in.
The articles that have got the most response are -:
Each of these articles has opened up a genuine and interesting conversation with people that I had very little if any connection with. Two of them have opened up legitimate opportunities to work with these people. The fact that I get paid a little Hive and earn some extra crypto tokens through the Hive blockchain is all gravy.
What about my online business?
Remember how I said my head hurts?
Well, here's where things have gotten really interesting. List Nerds is blowing my mind. Jimmy Adames has called it an engagement engine and that's pretty close to the truth. There are lots of people active on the site. Those who have a grasp of the synchronicity between List Nerds and Hive are completely reshaping how Internet marketing should be done. They aren't pitching. They're mainly giving..and in the act of giving, they're receiving.
If you use List Nerds like a traditional List Mailer you will get traditional List Mailing results plus maybe a bit extra, BUT, if you use it to engage with others, then oh boy, wowee.
Here's just one example.
On the 1st of February, I sent an email to 1004 members.
As of today, 97 people opened the email and 93 clicked through to my link

Now, here's the cool part and I do mean very cool.
Do you see that column that says 33/1? That means 34 people took the time to vote for or against the quality of the email. When 20 people vote for an email, I have "proof of mail" and get to share in the available List Nerds tokens for the day. These tokens are each worth about $2 each. I was awarded 9.566 tokens – that's over $19 in value. Furthermore, I have two more mailings where I will earn proof of mail, paying for my premium membership three times over. I haven't even mentioned the earnings that my Hive posts have made. With numbers like that, I really have to go all-in and take the top-level upgrade available. That's on the agenda come Monday.
With these developments, I find myself asking a really simple question, which is "How can I make the most of List Nerds and Hive while maintaining my core business as a freelancer?
I'm rearranging stuff. I'm not sure exactly how far I go, but I have so many ideas right now. I don't think that I've ever been so excited.
I'm not telling you to follow what I do, I'm asking you to take a look for yourself and be prepared to be blown away.
Cheers.

Photo by Reynaldo #brigworkz Brigantty from Pexels