Save Time By Automating and Syndicating Your Blog Posts
January 12, 2022
Right now, the average marketer can create several income streams through content creation. Gone are the days of relying on Google Adsense. New blockchain technology makes it possible to earn considerable money posting on platforms like Hive or Minds. While established article platforms like Medium can generate nice little pay cheques as well.
But how on earth is the average Joe meant to get across all those platforms. The answer is automation.
These three short videos show you how to automate social media posts, syndicate blog posts and even automatically alert subscribers to your new blog post.
Use Blog2Social to automate social media posting via WordPress

This is a cool plugin. I use the free version. The Pro has more bells and whistles but free is OK I think
Syndicating Blog Posts to Multiple Platforms
Web 3.0 provides some challenges to old WordPress people like me. How do you get your content across to Hive without neglecting your own blog?
There's a plugin for that. It's called EXXP and has been specifically designed to post WordPress posts direct to HIve. You can sign up here. No charge.
Similarly, there's an old WordPress plugin that allows you to post content to Medium. It still works. No problem.
Broadcast Blog Posts to Subscribers
I've just switched to Leads Leap and it blows me away. You can see how to broadcast your blog posts directly to your email subscribers here.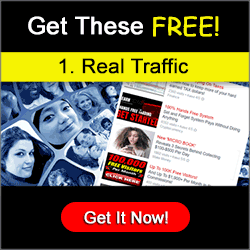 Originally posted on BullFreeZone.com