Shiny Object or Evergreen Plan?
June 7, 2022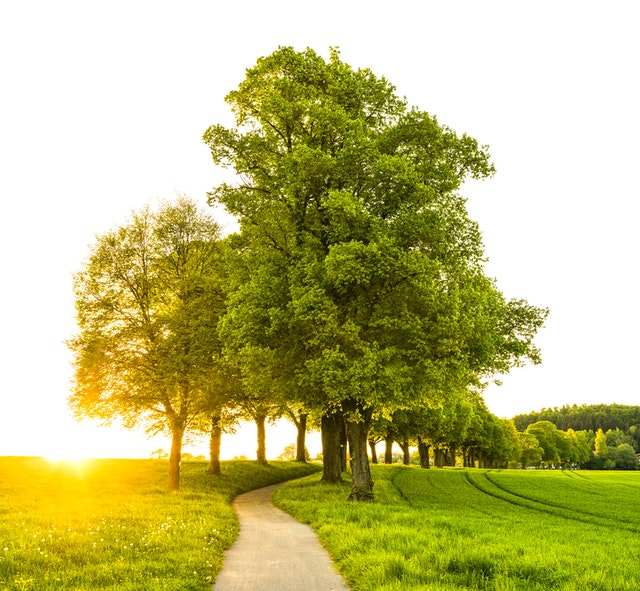 I'm a chronic info product accumulator. My hard drive is jammed full of zip files and PDFdocuments that I'll never access or promote. Curiosity invariably gets the better of me, although these days I'm much more circumspect about what I sign up for (or buy).
One of the reasons that I collect all this junk (98% of it is just regurgitated rubbish) is that I need to be able to try something before I recommend it. It's why I mainly shy away from product launches. But the 2% is what I stake my business and my reputation on.
So let's look at two programs that I've joined in the past six months. I've spent money on one of them and this is the first time I've mentioned either of them.
The Shiny Object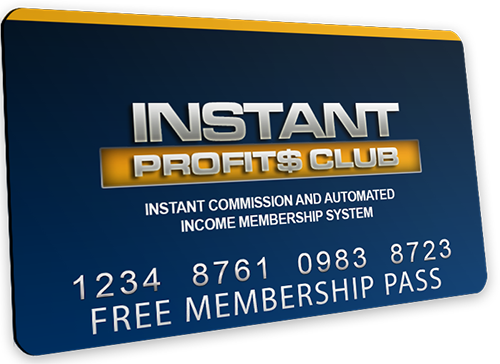 Instant Profits Club Price Range $0 – $147
Commission 50% one time and recurring
What is it?
A membership site run by Warrior Forum "heavy hitters" Web Biz Developers. The site runs the freemium model, offering 50% commissions to all members giving away free membership sites.
The hook is the offer to earn 100% commissions on the front end if you upgrade. Ultimately you're being offered the opportunity to buy the potential to earn more commissions. There are a number of additional upgrades available some of them have value, but most of them have dubious practical value.
There is a target market that will lap this up and there is potential to make some commissions with this. On the flip side, the product was launched some time ago and most of the "hot market" has probably already been worked.
A lot of people will love this. I have my reservations. I could buy, build or access most of the products on offer for less cost – they are variations on many PLR (Private Label Rights) products. It's well presented and the sales page is pretty slick.
Here is a sample of the email ad copy.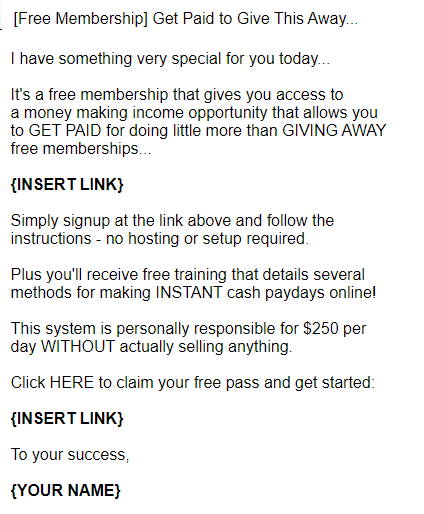 Recommendation:
Maybe I'm selling it short but I can't recommend this. The core product is essentially nothing other than the potential to earn greater commissions. Of course, others may think differently. No harm no foul. It isn't for me.
The Evergreen Plan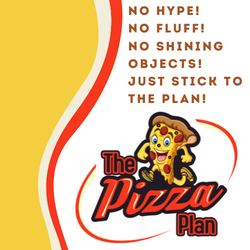 The Pizza Plan Price Range 0- $17
Commission 30%
What is it?
A relaunched, reinvigorated and remade membership site, run by first-time product owner Lisa Gentile. I know Lisa through the Click Track profit community and find her to be honest, sincere and realistic. The product was originally owned by Jon Olsen who has been very supportive of the New Pizza Plan.
The product is hype-free and constitutes a short PDF report recommending the use of various evergreen products that every marketer needs, hosting, autoresponder, tracking services and a community hub.
It is these basic tools that the affiliate marketer can recommend with confidence and surety while building their business. Recommending tools like the ones in the report makes good sense because people will tend to use them long after the latest Shiny Object has lost its lustre and is gathering cyber dust in the darkest corners of the internet.
The choice is yours as to whether you rebrand the report or not. Rebranding and sharing the report will allow you to refer others to use 4 potential products.
I don't use three of them… I have other products that do the same thing, and I'm not going to switch products on the strength of a report but the validity of the report's strategy remains.
The site is professionally presented and remarkably devoid of hype.
Here is a sample of their email copy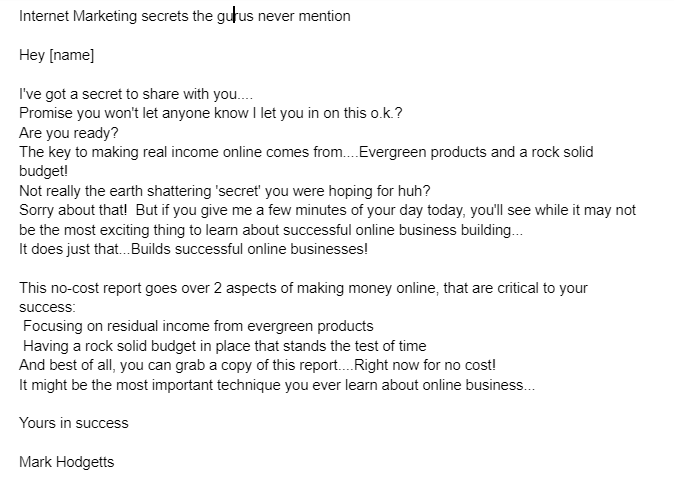 Recommendation
I have no hesitation in recommending Pizza Plan membership to you. The strategy is sound and the affiliate products listed are all solid. At the very least you should investigate how you can implement the concepts involved into your own business building efforts. If you use any of the affiliate products listed, then you should give serious consideration to rebranding the report and giving it away to your own subscribers.
Final Thoughts
Internet marketing is a journey. New shiny objects promising 100% instant commissions will always have their place in the market because there will always be people ready to buy them.
There was a time when I was scathing about these types of products. That was part of my journey. You can lead a horse to water but you can't make them drink it. Ultimately, when people are ready, they will come to see the relevance, practicality and security of promoting evergreen products. It takes time…but there's always a market for these products and following a plan like the PIzza plan will stand you in good stead just not for next month but for the foreseeable furure.
Photo by Felix Mittermeier: https://www.pexels.com/photo/trees-with-pathway-1080400/