Cloud Mining Cryptocurrency Benefits, Risks and Opportunities
April 12, 2023
I don't consider myself to be an early adopter on anything. I tend to sit, watch and learn before making any moves. Alternately, an idea steadily creeps up on me over a period of time and before I know it, I'm diving down a rabbit hole.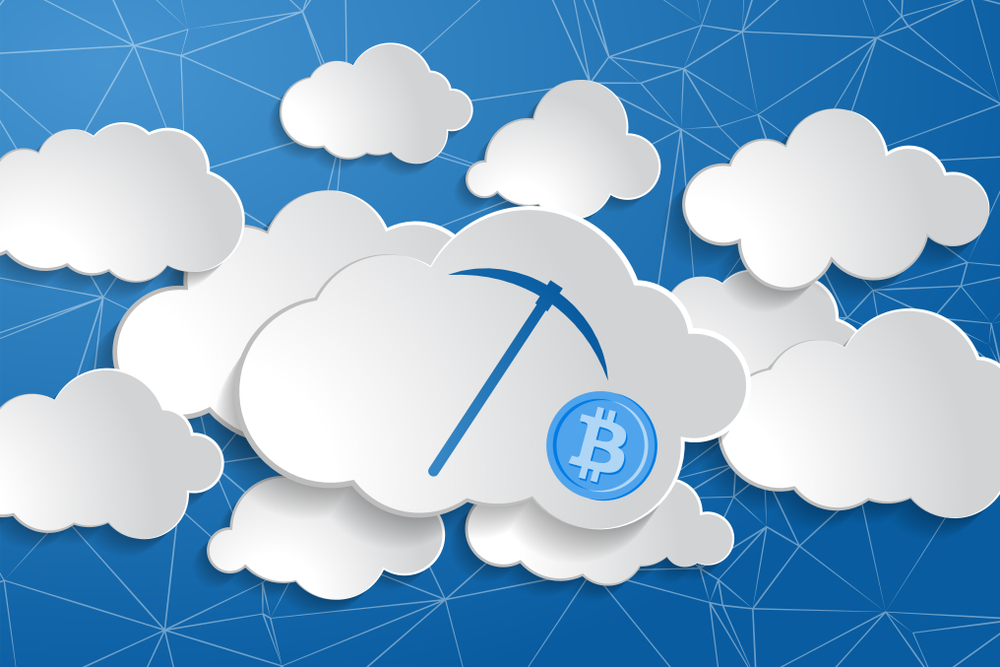 Crypto mining has never really captured my imagination. I certainly have had no plans ever to invest in any hardware and run my computer(s) 24 hours a day to earn crypto. It just seems too hard. Maybe it isn't, but I'm never going to find out. I want my computer's resources and memory working for the things that interest me.
But cloud mining is another story.
Simply explained, cloud mining is a mechanism that allows people to effectively lease cloud computing power for a share in the profits generated. There are two different versions. The first involves leasing the software and doing your own mining. The second involves leasing what is called hash power for a share in the mining profits This seems a lot more doable then going to the trouble of purchasing the relevant computer equipment and incurring the associated electricity costs. More doable, but potentially not as lucrative. On the flip side, it may not be as risky.
There are dozens of cloud mining sites on line and not all are created equal. I've had a look at a lot and I think three are worth further investigation.
Cloud mining pick #1 Happy Miner
To be fair and up front I was looking for some specifics. They are simplicity, reputation, low entry point and transparency. That made Happy Miner pretty much a no brainer for me.
Happy Miner has been online since 2018 and it runs on a simple contractual basis – meaning that you pay for a shar in the profits generated by one of its mining machines. A plus point here for the environmentally conscious is that Happy Miner uses power from renewable sources.
You can sign up for free at Happy Miner and they will give you a $10 gift which can be used to buy a day contract which pays 8%. Happy Miner state clearly that they are happy for you to reinvest this daily until you reach the withdrawal limit of $100. So, that's a big tick from me.
Other short term contracts start at $100 for Bitcoin while longer term contracts for Doge and Litecoin cost more.
Cloud Mining Pick #2 Binance
Binance might be the most trusted crypto trading platform on line. Their cloud mining service is relatively new and has some limitations with most of the plans having contracts of between 3 and 6 months.
When you first log on to Binance, it can be quite intimidating and it isn't beginner friendly. Just finding the cloud mining section took me a few minutes, If you go to Binance Pool which is in the drop down menu under the earn tab, you will see a menu option for cloud mining on the next page. There is a video tutorial that guides you through the process.
All in all Binance gives an overall impression of reliability but it could be confusing to the new kid on the block. With contracts starting as low as $4.36 for 60 days, it seems like a good place to learn the ropes with minimal risk.
Cloud Mining Pick #3 StormGain
StormGain mining operates in an entirely different fashion to the other two sites and realistically is probably only a viable platform for seasoned traders,
Mining power can be purchased in accordance with the crypto trading volume that you have. Free mining is allowed, but your browser must remain open and be refreshed every four hours. Withdrawals are allowed at $10. My reading of this is that those withdrawals must then be "invested" in trades and any profits made are yours to do with as you please.
Personally, I'll be running the miner as it suits me and I'll make decisions on my future use as I grow more comfortable with it.
Cons of Cloud Mining
Most cloud miners require you to put some skin in the game. There is an obvious risk here. Prices of all cryptocurrencies rise and fall and cloud mining services are likely to experience periods of low profitability, meaning that they can go out of business and leave you with nothing. For that reason alone, it would seem appropriate to steer clear of "new kids on the block" until they prove their worth and viability.
Mining is not a guarantee of success. It is however, an interesting and potentially lucrative string to add to your bow. Do your research. Choose wisely and never put money you can't afford to lose in a mining contract.